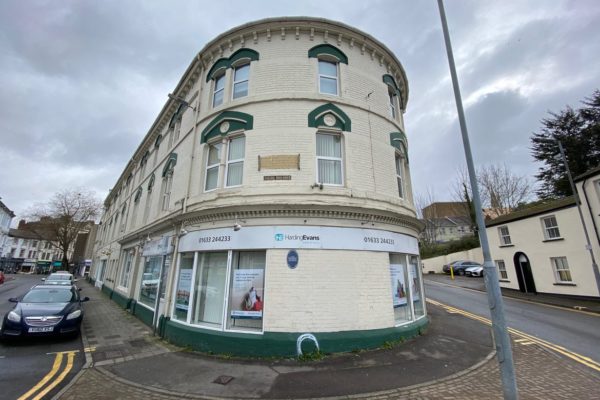 Harding Evans Solicitors, 2 North Street, Newport, NP20 1TE
Project total – £60k
This project consisted of refurbishment of the inside and outside of the building, including:
Painted masonry walls

–

thoroughly prepare, opening up all cracks and filling in.  Apply two coats of all

weather masonry paint

Painted plinth –

thoroughly prepare and apply two coats of all weather masonry paint

Loose rendering –

remove and re-render

Woodwork –

thoroughly prepare, remove all loose paintwork and replace any bad putty, prime all bare timber, apply one coat of undercoat and one coat of gloss

Guttering –

clean all inside of gutters and carry out any repairs required.  Clean plastic gutter and re-paint painted gutters

Downpipes –

a

s gutters

Metalwork –

thoroughly prepare and apply two coats of metal paint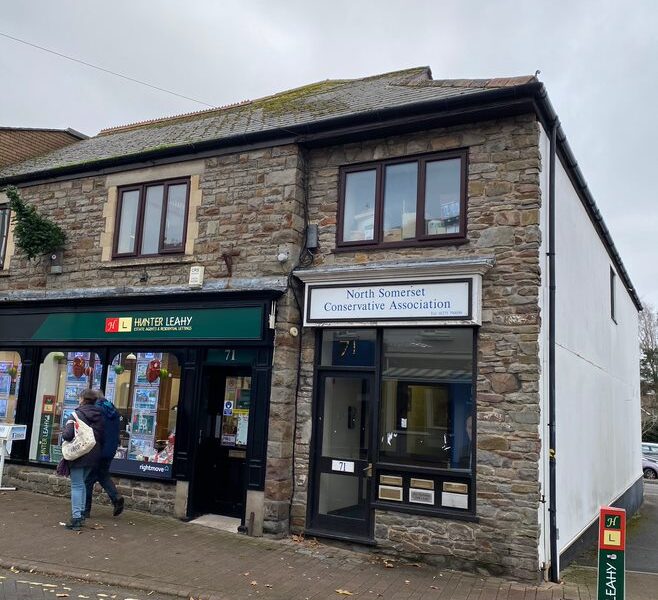 71 High Street, Nailsea, BS48 1AW
Project total – £50k
The works completed include:
Strip out ground and second floor WC's 
Roof and elevation works
Slate/ridge tile repairs and light well bird netting

Thoroughly cleaning down all roof areas

 

Fascia board repairs and redecoration

 

Rainwater repairs and reinstatement of the rear down pipe

 
Common parts and ground floor office
Install a new lobby door and emergency lighting to the rear exit door

 
WC's (ground and second floor)
Strip out ground and second floor WC's

 

Install new WC's, sanitary ware, cistern and toilets

 

Box in all associated pipework

 

Install accessible grab rails

 

Install a non-slip coating to the WC flooring

 

Install new lighting and extractor fan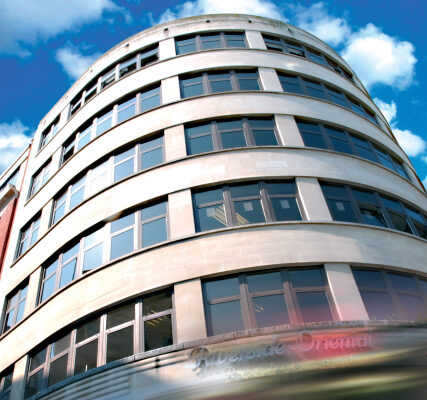 Royal London Buildings, Bristol
This project consisted of full refurbishment of all common areas, including reception, staircases, landing areas, toilets and 4th & 5th floor offices
The constraints of a city centre location, coupled with office tenants on 3 floors, meant works carried on while remaining offices were occupied. We worked very closely with building managers and security to make sure tenants were not disturbed in any way while works were carried out
All finishes were of very high quality, including face brickwork, porcelain floor tiles, veneer doors, new MF ceilings, lighting and reception desks/furniture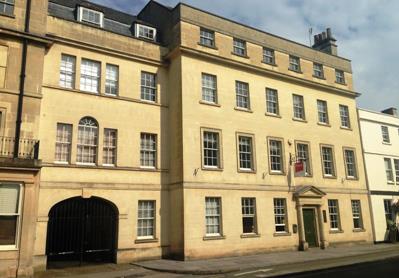 Shift Active Media, 29a & 30 Monmouth St, Bath
Complete internal refurbishment & redecoration works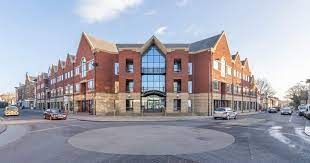 King Charles House, Oxford, OX1 1JD
Refurbishment, re-modelling and finishes to Ground Floor West
Works include:
New suspended ceilings
Lighting
Flooring
Removal of tiling to walls
New sanitaryware
IPS, cubicles, hand dryers, splash backs, radiators, soap dispenser, toilet roll holders and decorations
Works to the disabled WC provisions are excluded

Bradbrooke House, Almondsbury Business Centre, Bristol, BS32 4QH
The Refurbishment of Ground Floor Office Space.
The works comprise of the following:
Strip out of existing ceilings, flooring, partitions
Electrical alterations incl data/fire alarm
Plumbing/Mechanical alterations
Plastering works
Decoration works
New floor coverings
New suspended ceilings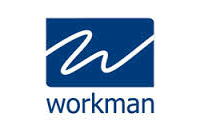 Clifton Down House, Whiteladies Road, Bristol, BS8 2NN
The works comprise of Refurbishment of 1st & 2nd Floor WC facilities and installation of showers at 2nd floor level. These include:
Strip out of suspended ceilings, toilet cubicles, vanity units, toilets and flooring
Installation of new toilet cubicles, vanity units, toilets and flooring
Building of new shower facilities, including block work walls etc
Plumbing alterations and new installations
Electrical alterations and new installations
Suspended ceiling alterations and new installations
Royal Mail, Seaton Delivery Office
Project total – £120k
The site comprises of a two storey sorting office building to the street edge, with a telecom exchange to the first floor and retail to the ground floor, with a adjoining single storey building to the rear and loading bays and parking within the rear yard. The works comprised of the repair/replacement of existing roof coverings, roof lights, flashings, gutters and the making good of finishes internally